CEWEP Integration Award 2018 nominee: Amager Bakke, Modern Solution for Urbanisation Challenges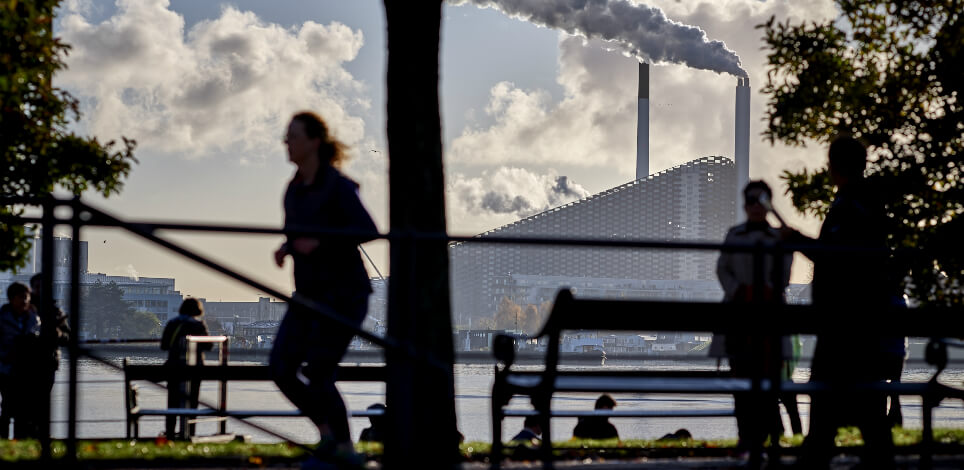 ©a.r.c. Photo: Christoffer Regild
Urbanisation is a fact. High demands for the quality of life challenges city councils all over the world. This calls for innovative redesign of the modern city scape – also in Copenhagen.
Located only 2 km from the city centre of Copenhagen in a previously remote industrial area Amager Bakke Waste-to-Energy plant offers a modern solution combining the necessary infrastructure with the need for leisure and sport activities. Built by a variety of national and international contractors between 2013 and 2018 Amager Bakke stands out as an example for modern efficient energy policy and waste management.
The Plant with its state-of-the art technology produces district heating and electricity based on the waste from households and industries in the surrounding area. The Energy efficiency is as high as 107% and as a component in the transition to a low-emission society Amager Bakke with its flexible production secures energy to the households when the wind power stands still.
Designed by architect Bjarke Ingels Amager Bakke goes further than seen before with the integration of industry and city life on the spectacular roof, where people can engage in alpine sports activities, or simply enjoy the spectacular view of the city.
Waste is certainly part of life, and the tendency to deploy waste in remote plants or landfills to avoid seeing the footprint of modern life is one of the biggest environmental challenges of our time. Copenhagen's Amager Bakke contributes to raising the awareness of modern life consumption.
More about Amager Bakke (in Danish)
Other nominees for CEWEP Integration Award:
INDAVER, Belgium, W2E-powered steam network 'ECLUSE'
Returkraft, Norway, Visitors and Education Programme
The Award winners will be decided by popular vote during 9th CEWEP Congress in Bilbao on 20th September 2018.