20th May 2019, CEWEP – ESWET Green Week Partner Event:
How to ensure a clean Circular Economy?
Jorge Diaz del Castillo, Policy Officer, DG Environment, European Commission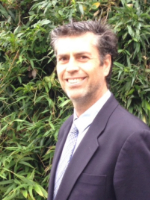 Jorge Díaz del Castillo is responsible in DG Environment for matters related to waste disposal, energy recovery from waste, by-products and end-of-waste. He also provides support and assesses that Member States meet the relevant legal requirements in the field of waste management under the EU Cohesion Policy. He was in charge of the preparation of the Commission's Communication on the role of waste to energy in the circular economy, adopted in 2017.