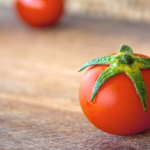 Large-scale CO2 capture installation on the way
The Dutch Waste-to-Energy company AVR announced on 29 May 2018 that they will start construction of a large-scale CO2 capture system in their Duiven plant. Once operational in 2019, the system will save 60,000 tonnes of CO2 emissions yearly (15% of the city's CO2 emissions).
The captured CO2, once released in a greenhouse, is a precious resource for the growth of fruits, vegetables, flowers and plants. Recycling CO2 from the incineration of residual waste will also help greenhouses to reduce their fossil fuel consumption.
In the long term, AVR aims to building a similar installation in its Rozenburg (Rotterdam) Waste-to-Energy plants, with potential capture and use of 800,000 tonnes of CO2 said Michel Timmerije, Director of Energy & Residues at AVR.
More information can be found in the AVR Press Release.