Speakers
Path to Net Zero, 21st June 2022 Brussels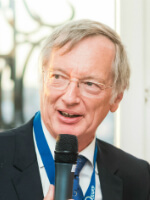 Paul De Bruycker is CEWEP president since 2017 and CEO of Indaver-group since 2011. He joined Indaver at its start in 1986 and held different management positions before becoming CEO. Indaver is a leading European waste management company specialised in the treatment and management of industrial and municipal waste.
Paul holds a master's degree in bioengineering from UGent. With over 30 years of experience in the waste industry, he has contributed to several books and published a large number of articles that are considered to be references in the environmental field and waste treatment industry.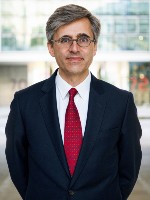 Bruno-Frederic Baudouin is Vice-President of ESWET and CEO of Hitachi Zosen INOVA. Before taking over as CEO of Hitachi Zosen Inova in January 2018 Bruno- Frédéric Baudouin was Operations General Manager for Europe, Africa & large EPC projects worldwide in the Gas Power Systems Division at GE Power, Switzerland.
He brings with him many years' experience in the energy sector, having held a range of managerial positions in Switzerland and abroad.
Bruno-Frédéric Baudouin holds two Master of Science of École Polytechnique & École Nationale du Petrole et des Moteurs in France, as well as a Master of Business & Administration of INSEAD in France.
Panellists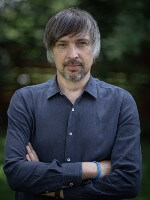 Chris Bolesta – since 2021 a CCUS Team Leader in the Directorate General for Energy at the European Commission. In 2016 he co-founded the Polish E-mobility Foundation – an NGO. He is also a former Director for Research at the analytical center Polityka Insight. Between 2012 and 2015 he was a member of Private Office of two Polish Environment Ministers and an advisor to the COP19 President (UN climate summit). Between 2004 and 2012 member of the CCS team at the European Commission; responsible for the development of the CCS supporting framework. He co-authored the CCS Communication advocating for the deployment of large scale demonstration projects and drafted part of the European Recovery Package 2008 assigning € 1 billion to CCS projects. Author of many publications on climate and energy policy and mobility. Experienced speaker and moderator.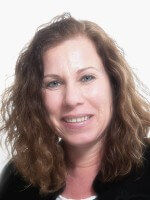 Monica Praat, Logistics Manager Duiven at AVR. She is a very experienced supply chain manager with over 14 years of international experience gained in the fashion and sports industry. She joined AVR in 2019 where she has started to introduce Lean technologies to improve the efficiency of the teams she is leading. Her start at AVR automatically implied close involvement in the waste and energy sector, with a special focus on the capture and usage of CO2. Her view on the supply chain needs for these new plants helps AVR to not only build new plants at their site in Duiven but to also create a surrounding process that is as smooth and green as possible.
Monica holds a degree in Business Economics.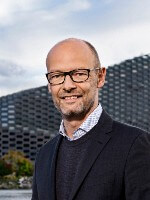 Jacob H. Simonsen is an experienced Managing Director with a demonstrated history in the environmental services industry. He's been CEO at ARC since August 2018 and used to be CEO of the Danish Waste Association representing the municipal waste management companies, including the waste-to-energy plants.
Jacob is a strong business development professional skilled in sustainable development, waste, corporate social responsibility, environmental and climate issues, and sustainable business. He's driven by how the waste sector can contribute the most to the green transition.
He holds a MSc in Business Administration and Commercial Law from Copenhagen Business School as well as an Executive Master of Corporate Communication from Aarhus University.
Hosts: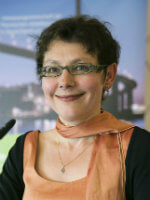 Dr. Ella Stengler is the Managing Director of CEWEP since July 2003. She is dealing with European policy and legislation on waste, environment, energy, emissions, climate, etc.
She has been working in the waste business since more than 25 years. Before working for CEWEP, Ella was the Managing Director of ITAD, the German association of Waste-to-Energy Plants, and prior to that she was the Director of AGS, the German association of hazardous waste companies (public private partnership).
Ella has published several articles in German and International journals.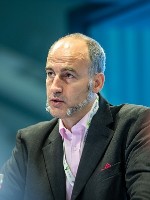 Patrick Clerens, Secretary General of ESWET. He studied law at the University of Saarbrücken and the University of Mainz. Since 1996, he has worked as a consultant for a private company specialising in European Affairs in Brussels.
In his capacity as Brussels Representative of different European associations, he has been involved in the energy and climate field since 2003. He is Secretary General of ESWET – the association of the European Suppliers of Waste-to-Energy since February 2008.