Speakers of 10th CEWEP Congress 2023 in Berlin
Below you will find the list of speakers and panellists that will participate in the CEWEP Waste-to-Energy Congress 2023.
CEWEP Congress, Thursday 15th June 2023
---
Welcome Address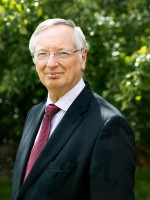 Paul De Bruycker is CEWEP president since 2017.
Paul obtained a master's degree in bio-engineering at the UGent. He joined Indaver at its start in 1986 and held different management positions before he became CEO of the Indaver-group in 2011. As CEO he focuses on innovation and entrepreneurship to put the circular economy into practice.
With a career of over 30 years in the waste industry, Paul is a respected senior expert in waste management and waste legislation. He has contributed to several books and published a large amount of articles that are considered to be references in the environmental field and waste treatment industry. He holds board mandates both in companies and joint-ventures associated with Indaver as well as in federations and associations in the waste treatment and chemical industry. He is chairman of Vlaanderen Circulair, a partnership of the government, companies, civil society, and the knowledge community that together form the Flemish transition platform to the circular economy.
Indaver is a leading European waste management company specialised in the treatment and management of industrial and municipal waste. With 2000 employees Indaver generates a turnover of 650 mio EUR and manages about 6 million tonnes of waste.
---
Kick-off Speech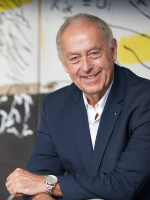 Prof. Dr. Dr. Dr. h.c. Franz Josef Radermacher is a German mathematician and economist. He is the Director of the Research Institute for Applied Knowledge Processing (FAW/n) and has chaired the department of Data Bases/ Artificial Intelligence at the University of Ulm, Germany. Prof. Radermacher is a member of the Club of Rome and several national and international advisory boards. He also serves as President of the German Senate of Economy (Bonn) and Vice President of the Ecosocial Forum Europe (Vienna). Since 2020 he serves as deputy chairman of Global Energy Solutions e.V. Prof. Radermacher has received numerous awards for his work in mathematics and economics.
---
WtE's role in the EU Green Deal
---
Keynote Speech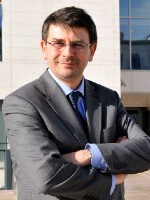 Dr Aurel Ciobanu-Dordea leads the Directorate responsible for Circular Economy in the European Commission's Directorate General for Environment since 1st May 2022. Before that, he was in charge of the Directorate 'Compliance, Governance and Support to Member States' in the same Directorate General.
Before joining DG Environment in 2014, he was Director for 'Equality' in charge of fight against discrimination in DG Justice between 2011 and 2014. He joined the European Commission in 2009 as Director for 'Fundamental Rights and EU Citizenship' in DG Justice, Freedom and Security, later DG Justice. Aurel Ciobanu-Dordea holds an LL.M. from the University of Illinois (US) and a Ph.D. from the University of Bucharest (RO).
Keynote speech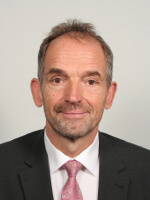 Dr Christoph Epping is Deputy Director-General Circular Economy at the German Federal Ministry for the Environment, Nature Conservation and Nuclear Safety and Consumer Protection since August 2018. Before he worked for 8 years as Head of the Department for Leader of the Spatial Planning Group in the North Rhine-Westphalia State Chancellery, where he was previously responsible for economic and energy policy.
Dr Epping furthermore was responsible for the interministerial Coordination of Environmental, Energy, Transport, Health Policies and Spatial Planning from 2001 until 2006 and gained experience in the waste sector as Head of the waste management department in the Düsseldorf district for 7 years.
Dr Epping studied mechanical engineering at the University of Duisburg, where he obtained a doctorate at the Department of Energy Technology and started his career as a scientific assistant.
---
Waste-to-Energy's Contribution to Climate Mitigation
---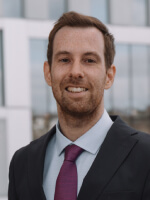 Markus Sebastian Hole is public affairs manager at Hafslund Oslo Celsio, a renewable energy company offering thermal energy to the city of Oslo and providing end treatment of waste that cannot, or should not, be reused or recycled. Hole is actively contributing to the realisation of the world's first large-scale carbon capture (CCS) project at Celsio's Waste-to-Energy plant in Oslo. In his work he maintains close contact with relevant EU DGs and agencies, Norwegian ministries, businesses and civil society to improve the framework conditions for CCS and carbon removals in Norway and Europe.
He previously held the position as policy adviser in the European External Action Service (EEAS) at the EU Delegation to Norway, between 2015 and 2020, where he was leading on issues such as energy, research and communication. Before joining the EU Delegation, he completed two traineeships at the Alliance for Rural Electrification in Brussels and the Norwegian Embassy in Madrid. Markus holds a MA European studies from the Norwegian University of Science and Technology (NTNU).
---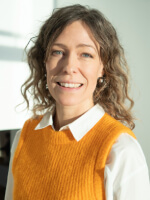 Karin Nikavar currently works as Senior Regulatory Advisor for Hydrogen and Heat at Vattenfall, where she focuses on public and regulatory affairs for the Swedish heat and hydrogen business. In this role, she aided the realisation of several projects, including the BECCS Carbon Capture project from district heating production sites in Stockholm and the CCU project in Uppsala which researches the use of CO2 from the waste incineration plant and fossil-free hydrogen to produce synthetic fuels for the aviation industry.
Indirect electrification (via hydrogen) of the heat industry on the Swedish west coast for synthetic fuels production is also on her agenda. Furthermore, she is active in several national and international industry organisations such as Swedenergy, Swedish Waste Management, Euroheat and Power, Eurelectric and Bioenergy Europe. Before, Karin gained experience in the energy and heat sector when working under Vattenfall's business development department and as a management consultant in the sector.
---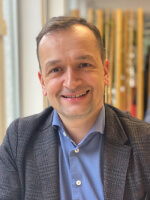 Dr Christian Holzleitner is currently Head of Unit responsible for Land economy and Carbon removals at the European Commission's Directorate-General for Climate Action. Previously, he worked as Head of Unit for Finance for Innovation and Land Use and assistant to the Director-General for Climate Action covering all issues related to EU and international climate policy; and at the Directorate-General for Competition in the area of State aid for services of general economic interest in the postal, transport, and health sectors.
Before joining the European Commission, Christian worked as senior manager with KPMG Germany on international transfer pricing.
Christian is an economist and holds a PhD from the University of Linz (Austria).
---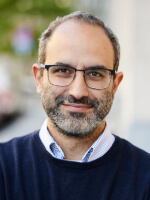 Dr Anastasios Perimenis holds a Chemical Engineering degree from the NTUA (Greece) a M.Sc. in Environmental Engineering from the TUHH (Germany) and a PhD in Bioengineering from UCL (Belgium). Over the last 14 years, Anastasios has conducted fundamental and applied research in Germany (German Biomass Research Center) and Belgium (Université catholique de Louvain) in a series of subjects linked to the development of a sustainable and circular low carbon economy (e.g. biorefinery development, waste valorisation).
Anastasios continued as responsible for European and international funding at the EU Office of ULB, Belgium. He joined CO2 Value Europe in 2019 and is currently the Secretary General, leading the operational work of the Association for the recognition of Carbon Capture and Utilisation (CCU) as an essential solution towards a climate neutral and carbon circular EU economy.
---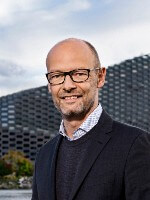 Jacob H. Simonsen has held the position of CEO at ARC since 2018. Based in Copenhagen, ARC's operations include waste collection, recycling stations, hazardous waste management, landfills and Waste-to-Energy. Before, he was CEO of the Danish Waste Association and CEO of RenoSam, which represents municipal waste management companies in Denmark.
He serves as Board Member of several national and international associations, including as Vice President of CEWEP and previously also in Municipal Waste Europe. Furthermore, he worked as a senior consultant in the Technology and Environment Department of the Local Government Denmark. Jacob holds a MSc in Business Administration and Commercial Law from Copenhagen Business School, as well as an Executive Master of Corporate Communication from Aarhus University.
---
The role of WtE in an Integrated Waste Management Infrastructure
---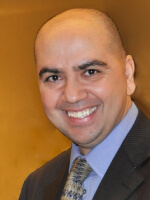 Dr Tony Bonnici is responsible for promoting public-private partnerships (PPPs) and sustainable finance in infrastructure development at the United Nations Office in Geneve (Switzerland) since 2006. He leads a programme at the United Nations Economic Commission for Europe (UNECE) in Geneva on building the capacity of governments to undertake successful PPPs and infrastructure projects in support of the UN Sustainable Development Goals. Before joining the United Nations, Tony was a member of the Diplomatic Service of Malta between 1991 and 2006, and served as a senior diplomat in various countries, including Italy, Switzerland and the United Kingdom.
He has a law degree from the London School of Economics and Political Science, a master's degree in diplomatic studies and international relations, and a PhD in international law from the Graduate Institute of International and Development Studies in Geneva.
---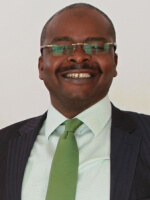 Dr Patrick L. Dorvil has been working as Senior Economist in the Circular Economy Division at the European Investment Bank since 2008. His main duty is to carry out the due diligence work, to monitor solid waste and circular economy projects both within and outside the European Union. Prior to joining the Bank, he worked as a consultant engineer for a number of international consulting firms in a variety of countries.
Dr Dorvil has studied civil engineering in Stuttgart (Germany) and holds a PhD in Economics from St Gallen University in Switzerland. Mr Dorvil teaches and supervises Master-level students in the field of Circular Economy and environmental economics at University College London (UK) and at Trier University of Applied Science in Germany.
---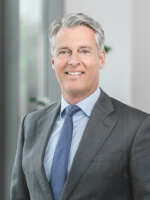 Markus Hauck has been a member of the Executive Board of EEW Energy from Waste since 2013 and, as Chief Financial Officer, is responsible for Finance, IT and Procurement. He is also a member of the Executive Committee of the Federal Association of the German Waste Management, Water and Recycling Industry (BDE). Before EEW, Markus Hauck worked successfully in the cement industry for many years and held various international positions within Holcim and Lafarge. His last role during this period was CFO of Holcim (Deutschland) AG and member of the Management Board and also member of the EMEA shared service board. At the beginning of his professional career he founded a Venture Capital backed Internet Startup with a focus on virtual job fairs.
Markus Hauck was born in Reutlingen (Baden-Württemberg). After studying business administration at a German business school, Hauck completed his academic career with an Master of Business Administration in Corporate Finance and Strategy at the University of Minnesota, Carlson School of Business (USA) and HEC (France).
---
Fake News is Good News? WtE's Social Media Experience
---
Kick-off statement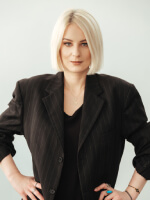 Monika Michalska-Szulc is a Polish Social Media Influencer focusing on waste and recycling. She runs an Instagram account about waste management, where she educates her audience on how to recycle correctly and the recycling processes itself. Using her communication skills and technical knowledge, she also busts common myths about Waste-to-Energy facilities on her social media canal 'The Waste Lady' (@pani_od_odpadow).
Monika is an engineer with a Waste-to-Energy background and graduated from the University of Science and Technology AGH in Cracow, Poland. She started her adventure in waste management at the Polish Ministry of Environment and later worked for co-processing plants. She believes in a future with less waste and wants to set a good example by inspiring others to be part of the recycling solution.
---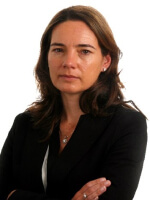 Jackie Keaney is a Vice President of CEWEP EU and President of CEWEP Ireland. Representing CEWEP members in Ireland, she contributes to the development of circular economy, energy and net zero carbon policy at an EU level. Using this European experience, she helps support the development of these policies at a national level and the implementation of an environmentally sustainable and innovative integrated waste management system in Ireland.
Jackie is also Policy & Commercial Director of Indaver in Ireland & UK and has worked with the company for over 25 years focusing on policy, communications & business development. Indaver has been operating Ireland's first waste-to-energy facility since 2011 and has advanced plans to develop further facilities on the Island as well as in England and Scotland.
---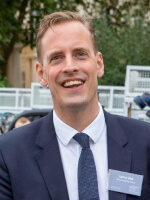 Jarno Stet is a member of the United Kingdom's Chartered Institute of Waste Management and a specialist in local authority waste management. He holds a double degree in Facilities Management and has over 17 years' experience in resource and waste management. As Waste and Recycling Manager for Westminster City Council he looks after its waste management provisions that provide services to a resident population of 250,000, 34,000 businesses as well as 1 million daily visitors, commuters and tourists.
Jarno is the current Secretary of the National Association of Waste Disposal Officers (NAWDO). NAWDO is the primary network for senior local authority waste managers with statutory responsibilities for waste disposal.  It represents the interests of the client side of waste management for LA waste disposal authorities.
---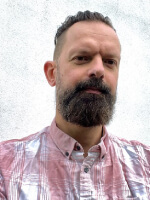 Luke Walsh is an experienced UK-based journalist with more than two decades of experience working in the media. In 2013 he became the launch editor for the news site ENDS Waste & Bioenergy, where he still works today. The website reports on Europe's move away from landfill to energy recovery and the replacement of fossil fuels with bioenergy. Luke lives in London with his wife and three children.
---
Conclusions
---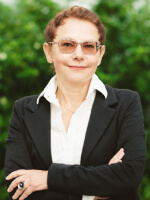 Dr Ella Stengler is the Managing Director of CEWEP (the Confederation of European Waste-to-Energy Plants) since July 2003.
She is dealing with European and Public Affairs, European policy and legislation on waste, environment, emissions, energy, climate etc.
Before working for CEWEP, Ella was the Managing Director of ITAD, the German association of Waste-to-Energy Plants, and prior to that she was the Director of AGS the German association of hazardous waste companies (public private partnership).
Ella has published several articles in German and International journals.
She studied law in Germany and France.
---
Moderator Communication Session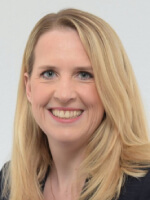 Lisa Rusch-Fazekas is currently working as a Change Manager for the Waste-to-Energy plants at Wien Energie GmbH in Vienna and has expertise in change strategies, communication, and moderation. She studied law at Karl-Franzens-University in Graz, where she worked after graduation as a research assistant at the Department of Civil Law, Foreign Private Law and Private International Law.
After 2 years in the research field, she moved to Brussels and took on the role as a Policy Advisor for the Socialist & Democratic Group in the European Parliament, working on the topics of health, food safety and environment.
After 5 years in Belgium, she returned to Austria and joined the Public Affairs Team at Wien Energie GmbH. Lisa is currently a lecturer at Karl-Franzens-University in Graz and co-founded the Brussels Alumni Club, a network of former European expats in Vienna. She is 37 years old, married with two girls and lives in Vienna.
---
Technical Seminar, Friday 16th June 2023
---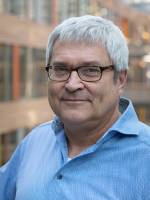 Michael Suhr is environmental engineer and Master of European Governance and Administration, has been working on best available techniques in industrial sectors for 30 years. He has been working at the Federal Environment Agency (UBA) since 1993 in various fields (e.g. wastewater technology; paper industry; other industries; national focal point for the Industrial Emissions Directive). In 2000, he was the author of one of the first BREFs in the EIPPC-Bureau in Seville and approximately 10 years later the main author of the BREF for the Pulp and Paper Industry.
Currently, he is member of 8 Technical Working Groups for BREF reviews and works at national, European and international level (e.g. China, Kazakhstan, Israel, Central America). Michael is a member of the Article 13 IED Forum and the Industrial Emission Expert Group. His current focus is the revision of the Industrial Emission Directive.
---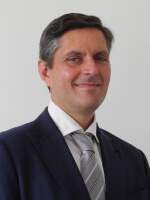 Prof. Federico Viganò is Assistant Professor of Energy and Environmental Systems at the Polytechnic University of Milan, where he teaches the course of Bio-Energy and Waste-to-Energy Technologies to the Master's students of Energy and Environmental Engineering. He is member of the scientific committee of the MatER Study Center at LEAP (Laboratorio Energia Ambiente Piacenza), where he mainly contributes to the research on thermal treatment of waste.
He is among the authors of the Italian White Book on Waste Incineration and contributed to the IEA-GHG Report "CCS on Waste-to-Energy". Furthermore, he coordinated the Working Group on Thermal Treatment of Waste for the interdisciplinary Committee on Waste & Health, a dissemination initiative carried out under the patronage of the Italian Chamber of Deputies.
---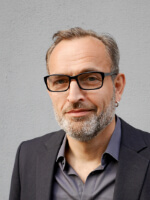 Prof. Peter Quicker is a Director of the Unit of Technology of Fuels at RWTH Aachen University (Germany) since 2009. He studied process engineering at the University Erlangen-Nuremberg and completed his studies with a PhD in Chemical Engineering in 2000. From 2003 to 2008, he led the Department for Process Engineering at ATZ Entwicklungszentrum in Sulzbach-Rosenberg (today: Fraunhofer Institute UMSICHT).
During his academic and scientific career, he has taught and researched in the area of thermal, physical and chemical conversion of secondary, renewable and fossil energy carriers. Special focus of his interest lies upon thermal waste treatment and emission control issues. His specific expertise is appreciated resulting in invitations to several working groups and advisory boards. Among others, he is chairman of the German VDI-Working group Guideline 3460 (Emission control – Thermal Waste Treatment), Chair of CEWEP's Scientific & Technical Advisory Council, co-founder of the German Waste-to-Energy Research and Technology Council and member of the supervisory board of the Aachen Waste Management Organization AWA sub-group.
---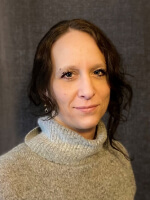 Dr Julia Vogel has been working as a research associate since 2014 at the German Environment Agency's Waste Technology and Waste Technology Transfer Section. After graduating in Environmental Science and Technology Engineering at TU Berlin (Germany), she obtained a PhD in Chemical Engineering from Swansea University (UK). She continued her research with a Post-doc in Environmental Chemistry at the University of Koblenz-Landau (Germany).
---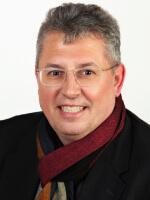 Markus Gleis has been a member of the scientific staff at the German Federal Environment Agency (UBA) since 1986 and is currently active in the Waste Technology and Waste Technology Transfer Section. He serves as head of the German delegation for the Sevilla Process regarding the Waste Incineration Best Available Techniques and is responsible for the technical part of the national implementation. Furthermore, he is member of several technical working groups, including the VDI 3460 on Emission Control – Thermal Treatment of Waste.
Markus obtained an engineering degree in Environmental Science and Technology from the Technischer Umweltschutz, Berlin (Germany).
---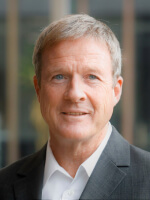 Prof. Rainer Bunge studied mineral processing at the Technical University of Clausthal and then earned his doctorate at the University of California at Berkeley. In 1993 he moved to Switzerland, where he first worked in industry and then took up a professorship at the University of Applied Sciences of Eastern Switzerland. He is the author of a textbook on recycling technology and also a lecturer at the ETH-Zurich. His professional focus is recycling with emphasis on metal recovery from waste incineration residues.
---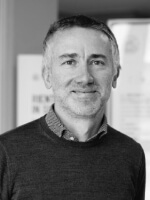 Prof. Mario Grosso currently serves as Associate Professor at the DICA Department of Politecnico di Milano. Here he coordinates the AWARE research group, which focuses on waste prevention, technologies for recovery and disposal of solid waste and of residues, integrated waste management, flue gas treatment technologies for industrial plants, definition of scenarios for emission reduction, as well as Life Cycle Assessment (LCA). He regularly teaches "Solid waste management and treatment" and "Bio-energy and waste-to-energy technologies" Master Courses at Politecnico di Milano, as well as "Principles of technologies for environmental protection" at L. Bocconi University.
Furthermore, he is co-founder and member of the Scientific Board of the MatER Research Center (LEAP laboratory in Piacenza) and is Associate Editor of 'Waste Management & Research – The Journal for a Sustainable Circular Economy'. He has co-authored more than 250 publications.
Prof. Grosso graduated in Environmental Engineering at Politecnico di Milano, where he obtained a PhD in Sanitary Engineering on the subject of PCDD/F formation and destruction mechanisms in municipal waste incineration plants.
---
Moderator Technical Seminar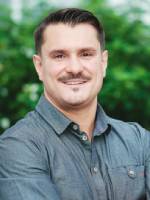 Fabio Poretti holds a Double Master's degree in Mechanical Engineering at the University of Connecticut and in Energy Engineering at the Politecnico di Milano. After studies, he followed-up as a research fellow fostering academic investigation into industrial perspective mainly in the field of material and energy recovery from waste. Fabio currently covers the position of Technical & Scientific Officer at CEWEP. He deals with the dossiers inside the European Green Deal, with particular focus to Energy&Climate policies, together with project management and coordination. Among the latest projects at CEWEP, Fabio worked as leading author of the Climate Roadmap of the European Waste-to-Energy Sector – The Path to Carbon Negative.