19 June 2019, Green Hydrogen decoupling the European Energy Network (EUSEW Policy Conference Session)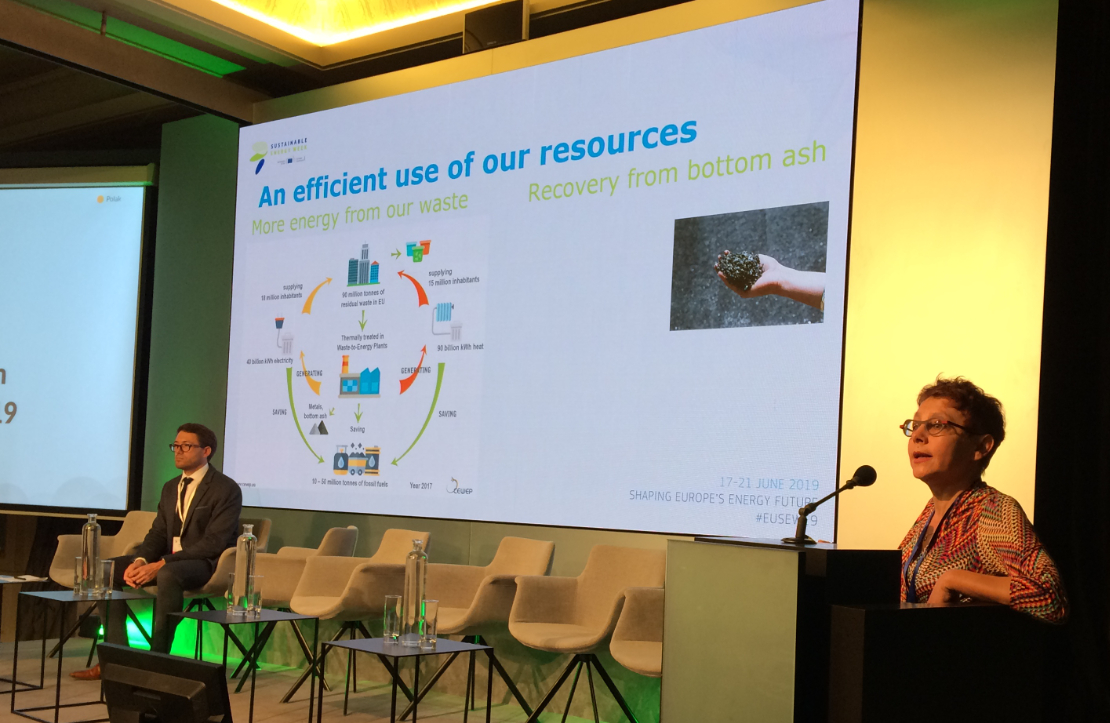 This session aimed to focus the attention on the strategic importance innovative green hydrogen production has in the Energy Transition. 
The principal objective of the session was to provide higher visibility to green hydrogen innovations and to highlight the significant role they can have for decarbonisation and energy transition/decoupling, as well as to discuss how these technologies could be upscaled, in particular through improved European co-operation and finance.
New technologies for green hydrogen production were presented: H2 generation from bio-gas, as well as a technology to produce H2 from a reverse electrodialysis (RED)/salinity gradient process. 
Following an introduction with an overview on the current state of the hydrogen economy by the Joint Project Undertaking on Hydrogen (FCH JU), the focus was on new technological processes such as the one developed by the DEMOSOFC project coordinated by the University of Torino as well as the one developed by Redstack and its partners in the Netherlands which involves RED membranes. 
A connection was made with the energy use and decarbonisation process in two sectors of the European economy: transport and waste management. CENEX presented on the creation of the infrastructure necessary for the hydrogen transport system. ESWET brought the expertise of the European suppliers of Waste-to-Energy technology. CEWEP highlighted the possibilities of using hydrogen produced in Waste-to-Energy plants in decarbonising public transport or waste collection system, while ENGIE-Electrabel presented other waste management related projects. 
How to promote these kinds of approaches in a practical and structured way in communities throughout Europe was the focus of the GENCOMM project coordinated by Belfast Metropolitan College. The project will demonstrate the use of Smart H2GO, a decision support tool for the sizing and siting of green hydrogen infrastructure. GENCOMM will also see the establishment of the Europe-wide Community Hydrogen Forum (CH2F). CH2F will be a resource for communities, industry and government who want to explore the use of hydrogen in the energy transition.