20th May 2019, CEWEP – ESWET Green Week Partner Event:
How to ensure a clean Circular Economy?
Emmanuel Katrakis, Secretary General, EuRIC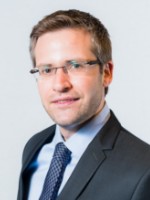 Emmanuel KATRAKIS is Secretary General of EuRIC since the creation of the Confederation in September 2014. Emmanuel is a regular speaker in international conferences dealing with recycling and a member of different expert groups set up by European institutions aiming at supporting the transition towards a more circular economy. Emmanuel is graduated in European law from the College of Europe in Bruges.