20th May 2019, CEWEP – ESWET Green Week Partner Event:
How to ensure a clean Circular Economy?
Giovanni Lonati, Associate Professor of Environmental Engineering, Civil and Environmental Engineering Department of Politecnico di Milano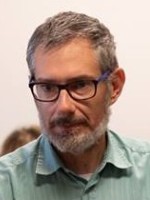 Prof. Giovanni Lonati has 20 years of research experience on atmospheric pollution in urban areas, airborne particulate matter characterisation, air quality impact assessment of emissions from industrial processes. He has authored and co-authored more than 50 indexed scientific works.