CEWEP Awards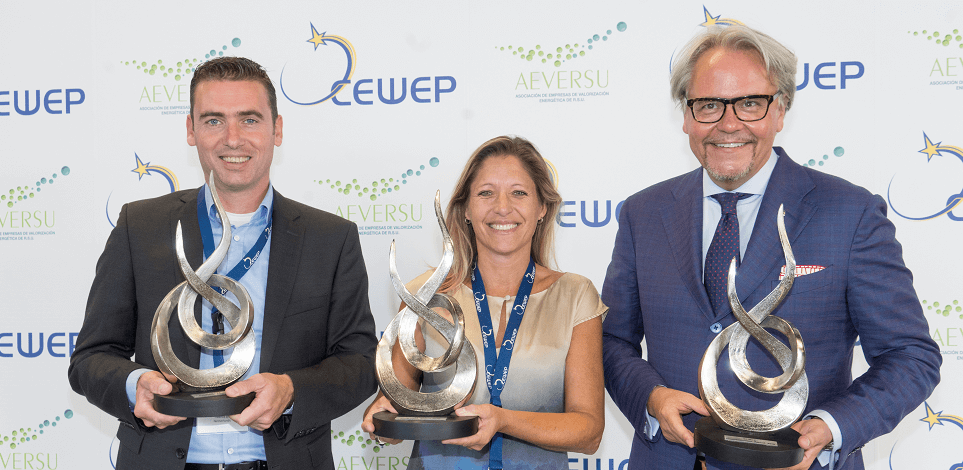 In 2018 CEWEP introduced new awards for its members in the fields of innovation, integration and communication.
Innovation award
The Waste-to-Energy sector is innovative and open-minded. It uses the newest research and development to achieve highest energy efficiency with smallest burden for the environment. The innovation award is given to existing projects developing innovative solutions in energy efficiency, emission reduction, recovery of secondary raw material (mineral part or metals from bottom ash, bicarbonate of soda, etc.), industrial symbiosis, carbon capture and use or similar.
Integration award
Waste-to-Energy is not a stand-alone technology. It is an integral part of waste and energy systems that provide for modern life: it takes the residues of the contemporary lifestyle and turns them into energy for heating and cooling, electrical devices, transport, etc. It makes the whole urban systems run in a sustainable manner and is an integral part of the urban community.
Communication award
Communication is as important as ever in the Waste-to-Energy sector. Creative and engaging communication helps to achieve public awareness and acceptance for Waste-to-Energy and paves way for good contacts with the policy makers.
CEWEP Phoenix Award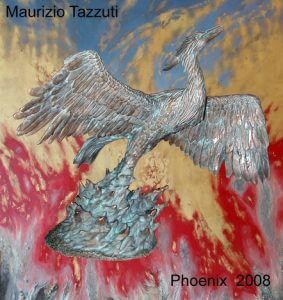 The classical myth of the Phoenix, the legendary magic bird that finds new life through fire, is emblematic of the process waste undergoes in a Waste-to-Energy plant.
The CEWEP Phoenix Award is a bronze sculpture which is presented to eminent individuals for their outstanding contribution to Waste-to-Energy.
The Phoenix Award was designed by Italian artist Maurizio Tazzuti http://tazzuti.tumblr.com/
In 2016 Prof. Nickolas John Themelis was presented with CEWEP Phoenix Award for his outstanding contributions to the Waste-to-Energy sector.
In 2014 CEWEP presented the Phoenix Award to Håkan Rylander, CEO of the SYSAV Waste-to-Energy plant, and Jan Manders, Dutch Waste Management Association, for their commitment and their tireless work explaining Waste-to-Energy's contribution to society.