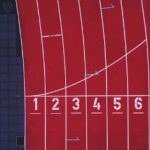 Response to Landfill Diversion Delay
Joint letter warns about misdirected investments and no circular economy.
A proposal to give Member States another 10 years to reduce landfilling to 10% of their total municipal waste generation in 2013 (Landfill Directive, Art 5.5) is being discussed. That would delay implementation to 2040: 20 years from the probable date of implementation. This will translate into national Waste Management Plans in the form of a continuation of landfilling, further investments into landfilling and treatment to prepare for landfilling and will divert investments away from infrastructure into techniques and technologies that promote reuse and recycling, with energy recovery solely used to treat any residual waste. The economic effect of such a proposal will be to prevent growth and jobs from being created in some of the European Union's most economically vulnerable countries and regions, further exacerbating the economic disparity between regions and Member States.
There truly is no time to waste. Ambitious landfill diversion targets will bring multiple benefits to the European economy, environment and citizens.