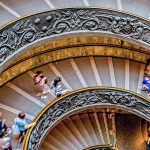 Waste-to-Energy in the Circular Economy
May 2017
What did the European Commission's Waste-to-Energy Communication deliver? CEWEP's Ella Stengler, comments.
Twelve EU Member States still landfill more than 50% of their municipal waste (in 2015) and have no or little Waste-to-Energy incineration capacity. The EU as a whole still landfills more than 62 million tonnes of municipal waste every year. The Waste-to-Energy Communication published by the European Commission in May was supposed to address this issue.
However, the role Waste-to-Energy can play in achieving this goal, has been underestimated, explains CEWEP's Managing Director, Ella Stengler.
The article was published on 15th May 2017 in "Recycling and Waste World".