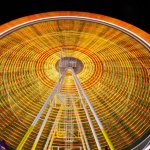 The Zero Waste Utopia and the Role of Waste-to-Energy
5th  May 2020
An Editorial by Peter Quicker, Stefano Consonni and Mario Grosso, renown Professors in the field, discusses why modern waste management needs to rely on ecologically friendly and affordable treatment for recycling residues and residual waste.
"…100% recycling has not been possible to achieve even after decades of evolution in the waste management industry, aimed at maximising diversion of wastes from WtE plants and landfills. Harmful contaminants are always collected alongside the valuables and must be segregated to protect man and the environment. Apart from glass and metals, the valuables themselves may lose their original properties and need to be excluded from the cycle. For these residuals, a safe final treatment or disposal method must be available in order to protect public health. The only options are WtE for organic substances and landfilling for minerals and hazardous residues.<…>
Therefore, WtE is a necessary and compatible partner of recycling, and not a competitor that some might claim. A modern recycling economy is reliant on ecologically friendly and affordable treatment options for the residues arising from the recycling processes.
WtE is also indispensable for the treatment of another large and problematic fraction: the residual waste. These remainders of our civilisation have to be treated in an environmentally sound manner. Modern WtE plants are the method of choice and the only reasonable option for this purpose in locations with sufficiently dense populations and with the resources and technical talent to build and operate such plants."