MVB Hamburg, Germany – Extended heat utilization of the waste and biomass incineration power plant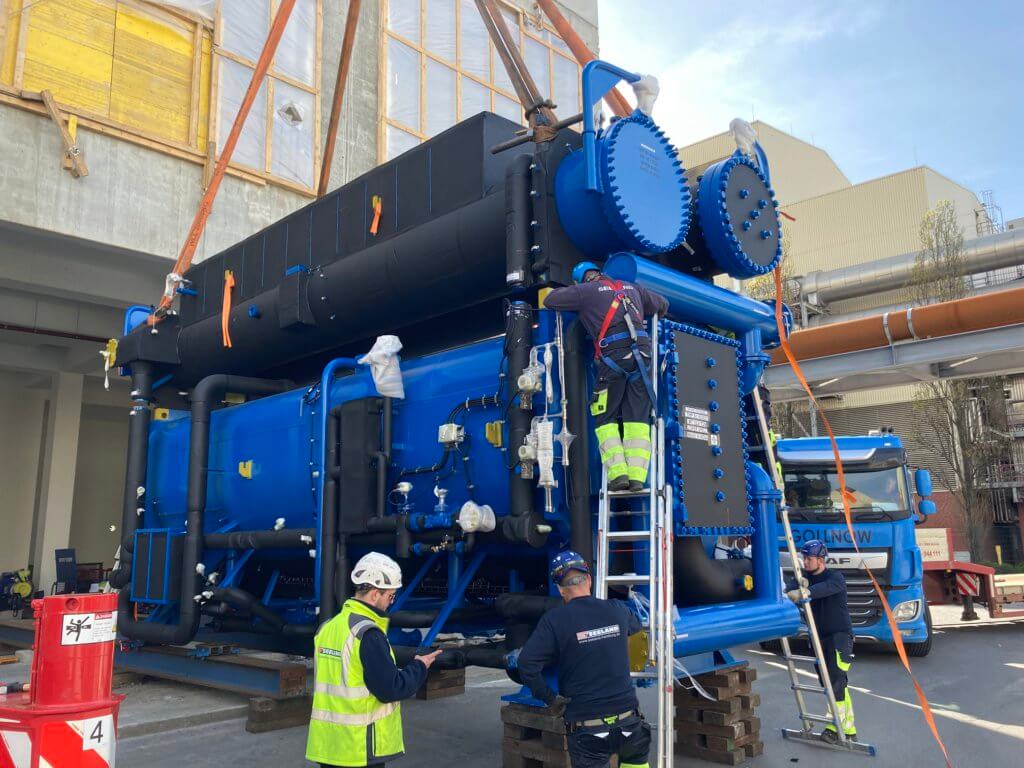 The Waste Incineration and Biomass Power Plant "Müllverwertung Borsigstraße GmbH" is a 100% subsidiary company of the "Stadtreinigung Hamburg" (SRH) and follows the primary goal of ensuring safe disposal for Hamburg.
The "Extended Heat Utilization"-Project pursues the goal of additional heat extraction through the specific cooling of the flue gases.
The project envisages the connection of the MVB directly to the district heating system of the city of Hamburg.
Depending on the requirements the energy that is produced by burning waste and biomass can feed the district heating system while furthermore the steam will be available to the combined heat and power plant "Hamburg Tiefstack".
To realize this the project is based on two ideas:
One is the utilization of the heat of flue gases by condensation combined with apsorption heat pumps at all three incineration lines (two waste and one biomass).
The Second one is the utilization of the exhaust steam of the turbine which is used to produce 20MW of electric energy. Prospective the exhaust steam can be condensed in a new heat exchanger.
Combined an additional heat gain of approx. 60MW/h can be realized – enough to feed 35.000 households with heating energy without a rise of waste or biomass as fuel.
This rise of available energy can reduce the CO2-emissions of the district heating system up to 104.000 tons a year.
The expected completion of both construction phases, based on the two ideas, is in the third quarter of 2023.
This project is unique in Germany.
Other nominees for the 2nd CEWEP Integration Award:
Valo'Marne, France – Increasing the energy production and improving the EfW plant energy efficiency
Krakow, Poland – Community Integration
The Award winners will be decided by popular vote during 10th CEWEP Congress in Berlin on 15th June 2023.