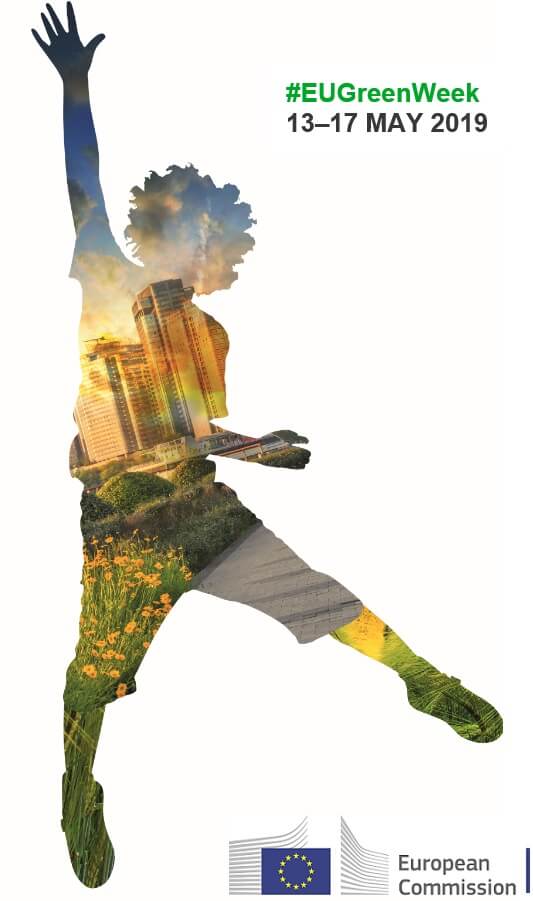 20th May 2019, CEWEP – ESWET Green Week Partner Event:
How to ensure a clean Circular Economy?
20th May 2019
Representation of the State of North Rhine-Westphalia to the EU,
Rue Montoyer 47, B-1000 Brussels
Programme
Introduction by Ella Stengler, CEWEP
Axel Singhofen, the Greens/European Free Alliance
Silvia Freni Sterrantino, European Plastic Converters
Prof. Giovanni Lonati, Politecnico di Milano
Panel discussion
Additional panellists: Jorge Diaz del Castillo, European Commission, Emmanuel Katrakis, EuRIC, Patrick Clerens, ESWET.
Moderator: Ella Stengler, CEWEP
Conclusions by Jorge Diaz del Castillo, European Commission
Summary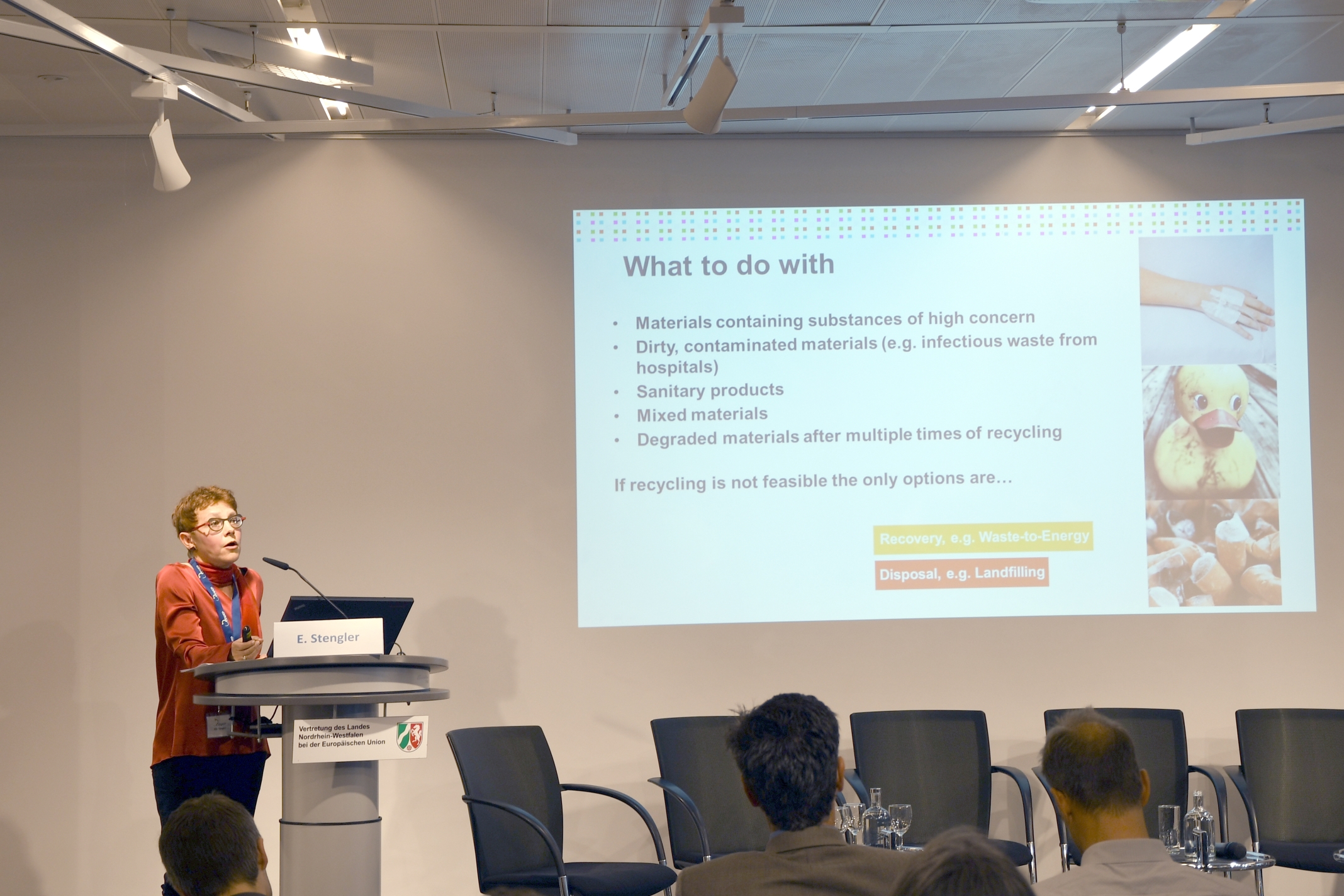 Ella Stengler, Managing Director of the Confederation of Waste-to-Energy Plants (CEWEP) opened the conference by presenting the latest waste management statistics showing that only 12% of material resources used in the EU in 2016 came from recycled products and recovered materials (Eurostat, 2019). She noted that waste undertaking recycling operations were not always finding their way to recycled products, inter alia because of the concern by subsequent users that POPs and heavy metals could be in the recycled material, as highlighted by a study to prepare the upcoming Commission strategy for a non-toxic environment. She stressed that pollutant sinks were needed for difficult waste streams in order to support quality recycling. Furthermore, she referred to a study from the Öko Institut which showed that diversion from landfill is the main contributor to Greenhous gas mitigation in the waste management sector.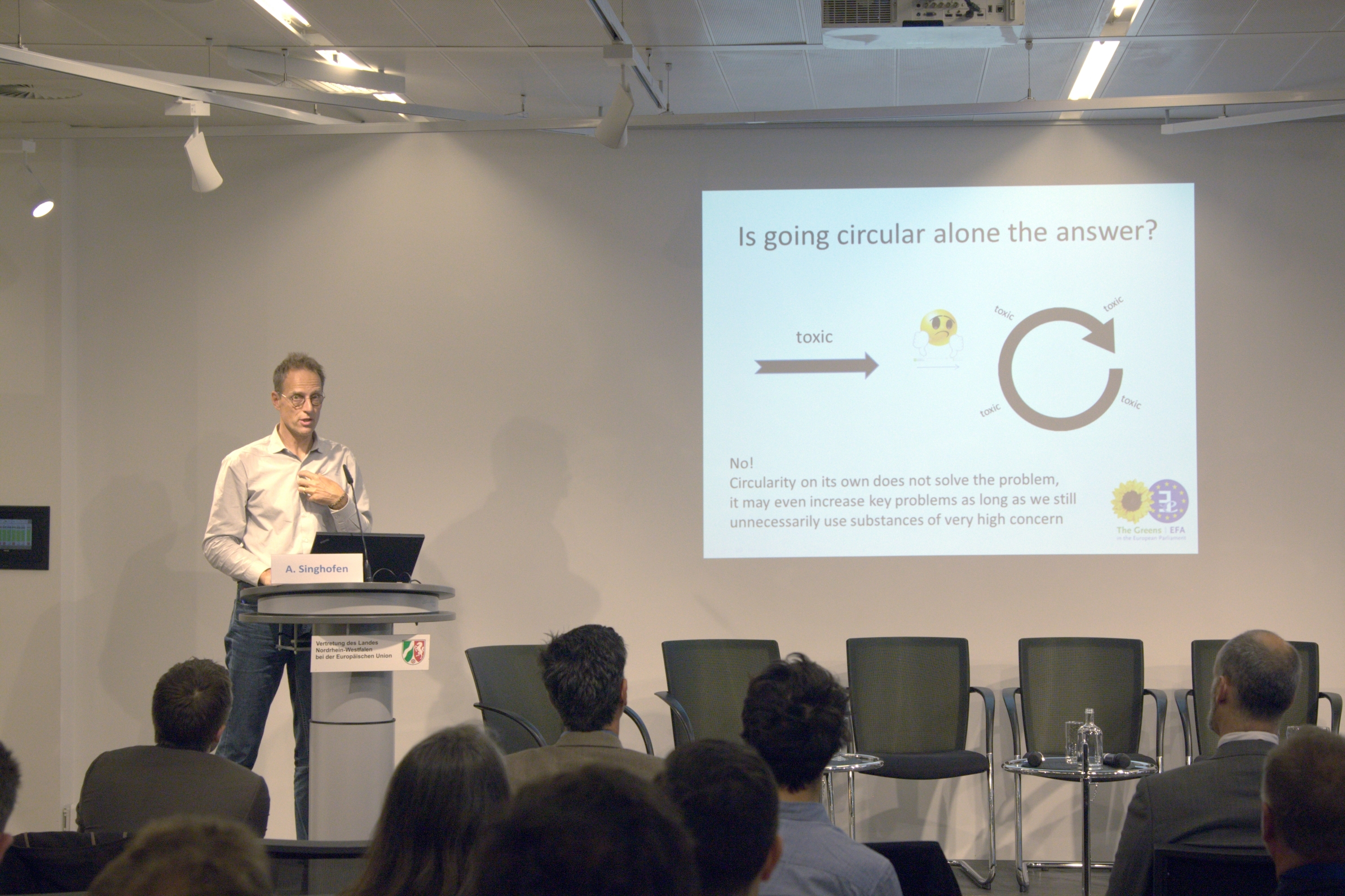 Axel Singhofen, Advisor on Health and Environment Policy for the Greens/EFA in the European Parliament introduced his presentation with a reference to the EEA Environment State & Outlook 2015 which calls for a fundamental rethinking of production and consumption. He added that Commissioner Potočnik said in 2014 based on UNEP data that the growth path we are following is not the right one.
He stressed the need to achieve non-toxic material cycles and not just material cycles – resulting in a clear focus on prevention over recycling in the circular economy. Prevention also goes hand in hand with sustainable consumption, which means an absolute reduction of resource consumption.
Regarding existing waste, Mr Singhofen considered that, non-hazardous waste, as well as hazardous waste containing critically important materials that cannot be replaced should be recycled subject to careful tracking and tracing, while other hazardous waste should be safely disposed of to achieve non-toxic material cycles. In the end of his presentation, he acknowledged that according to the waste hierarchy, Waste-to-Energy takes priority over landfilling for the management of non-recyclable, residual waste. Such waste should however be minimized as much as possible.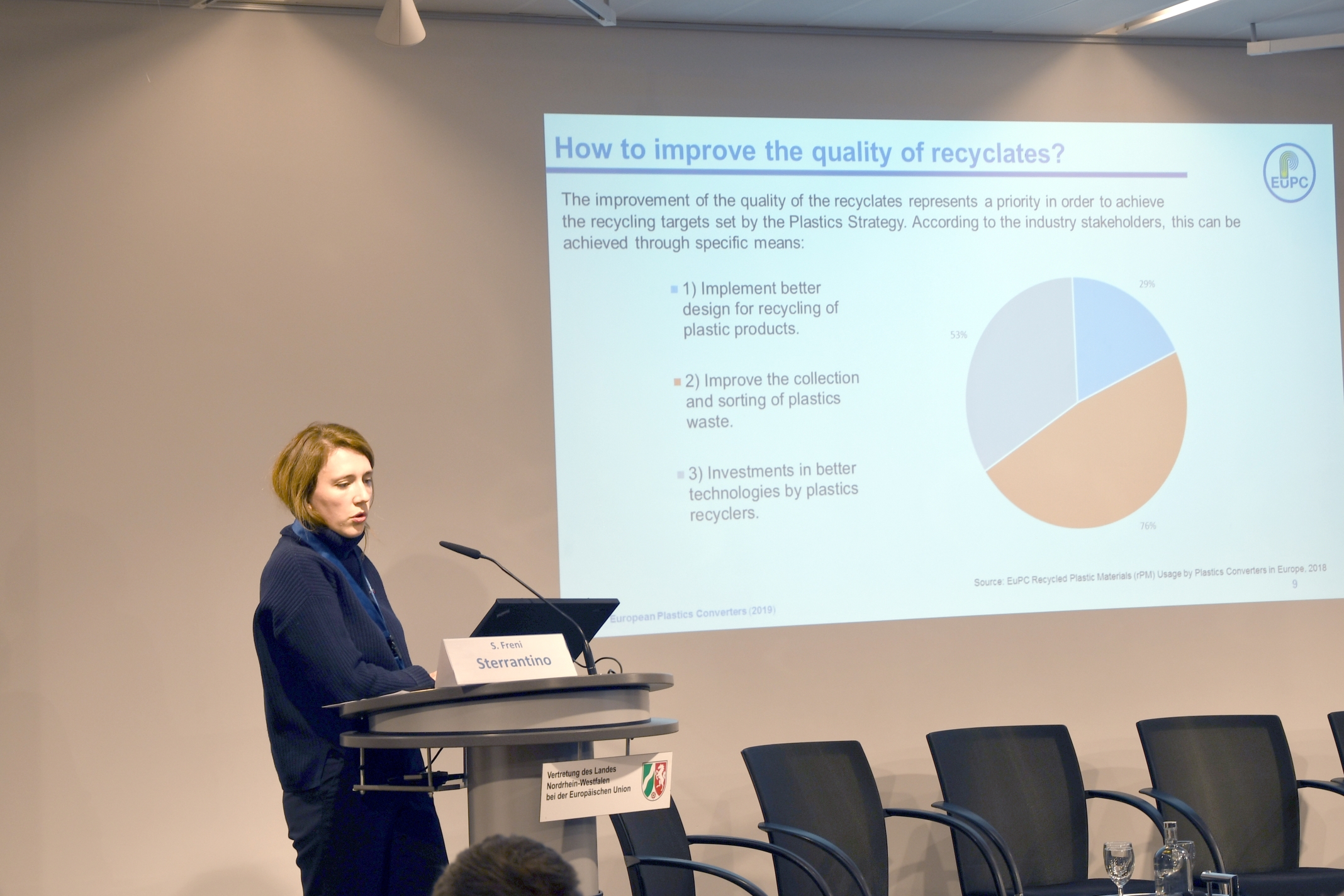 Silvia Freni Sterrantino, EU Regulatory Affairs Manager at European Plastics Converters (EuPC) presented the activities of EuPC. When, referring to the Circular Plastics Alliance and the set objective to ensure that 10 million tonnes of recycled plastics find their way into new products by 2025, she highlighted that there was currently a gap between foreseen supply and demand which could hamper that objective. The reasons for this gap, according to her include market failures (quality and steadiness of the supply) and limits to the recyclability of products (mechanical properties, functionalities, colouring, odour).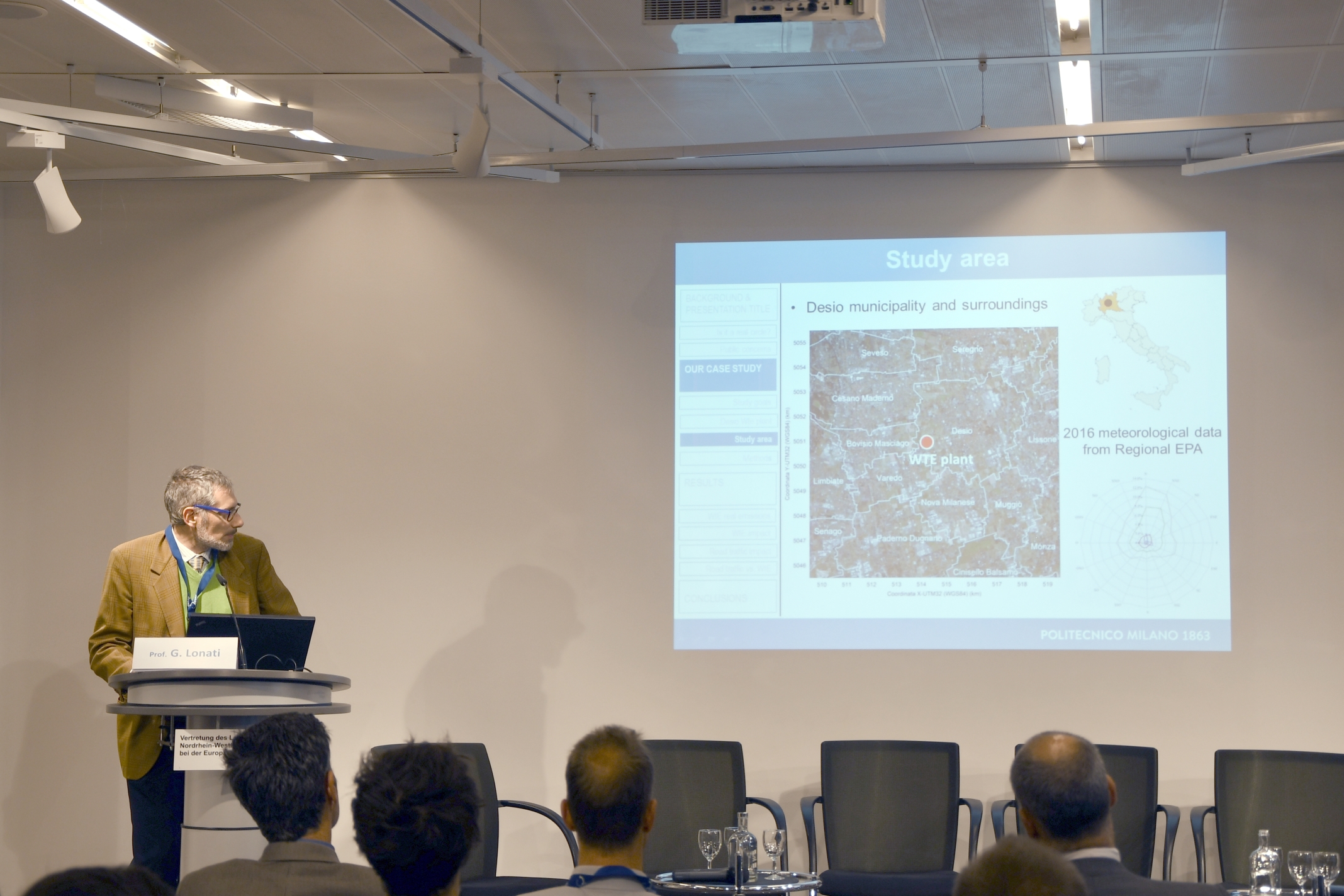 Giovanni Lonati, Associate Professor of Environmental Engineering, Civil and Environmental Engineering Department of Politecnico di Milano presented a study analysing the impact of PM10 and NOx emissions from a Waste-to-Energy plant and from road traffic in the surroundings of the plant on air quality in Northern Italy. The study found that the real emissions from the Waste-to-Energy plant are well below the authorised limits and that the contribution of the Waste-to-Energy plant emissions to the ambient air concentration of PM10 and NOx is very well below the contribution of the road traffic.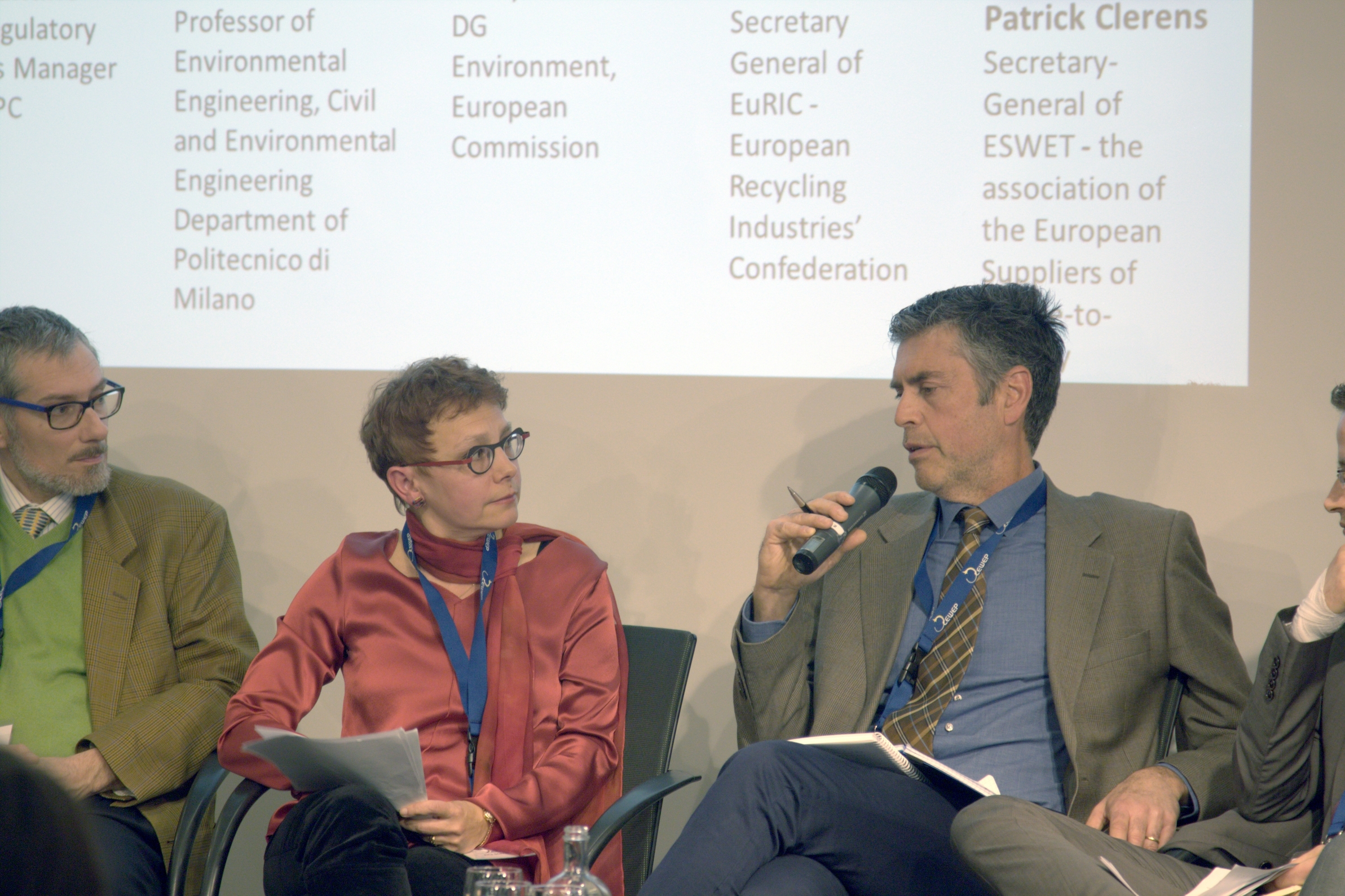 Jorge Diaz del Castillo, Policy Officer at the European Commission stressed that the Commission was working on two levels: soft law to ensure that the provisions of the waste legislation are implemented by Member States through measures such as technical meetings deriving in recommendations for waste management improvement (e.g. early warning reports and environmental implementation reviews); and hard law by initiating infringement proceedings against Member States which can lead in some cases to hefty penalties (e.g. illegal landfills in Italy and Greece, lack of an integrated management system in Campania (Italy)). He added that the Waste Shipment Regulation provides the legal tool for Member States to provide reasoned objections to shipments of waste for disposal in a different Member State, thus avoiding waste leakages. He also explained the new ambitious recycling targets and calculation method and the landfill reduction target, setting the bar high for some Member States lagging behind. The need to address the implementation gap in the EU becomes most urgent in the light of the application of the new EU waste legislation as of 5 July 2020, he concluded.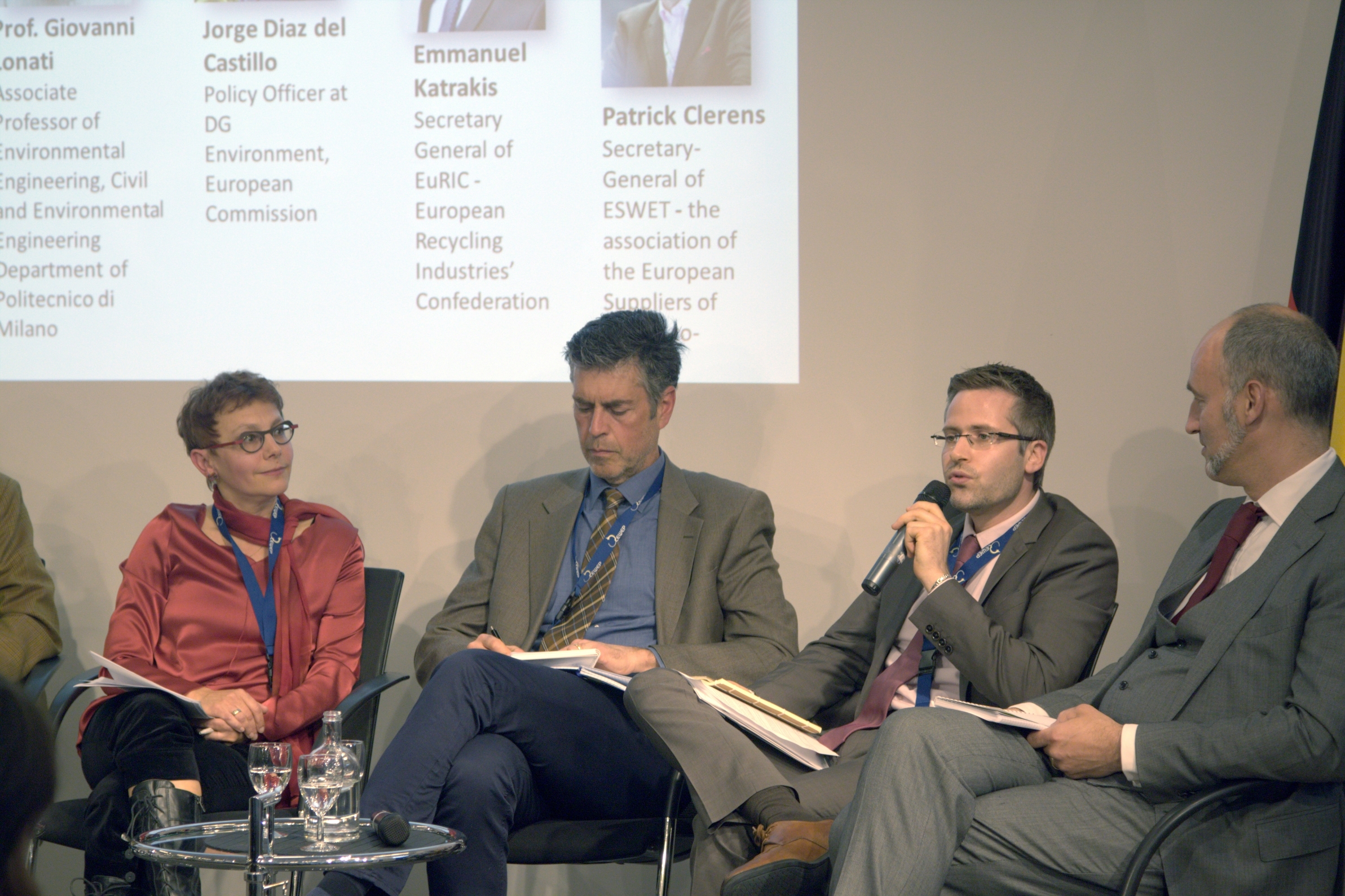 Acknowledging the lack of political will of Member States, Emmanuel Katrakis, Secretary General of EuRIC believed that sound waste management should not only be achieved through quantitative recycling targets. His second point concerned the need to create the right market conditions to have a genuine internal market for recycling, which is by far not the case presently, that remove obstacles to circular flows and stimulate the demand of recycled materials, moving away from the chicken and the egg dilemma between the demand and the supply side. Thirdly, he insisted that it is instrumental to improve the interface between waste and chemicals legislation and adapt it to circular flows.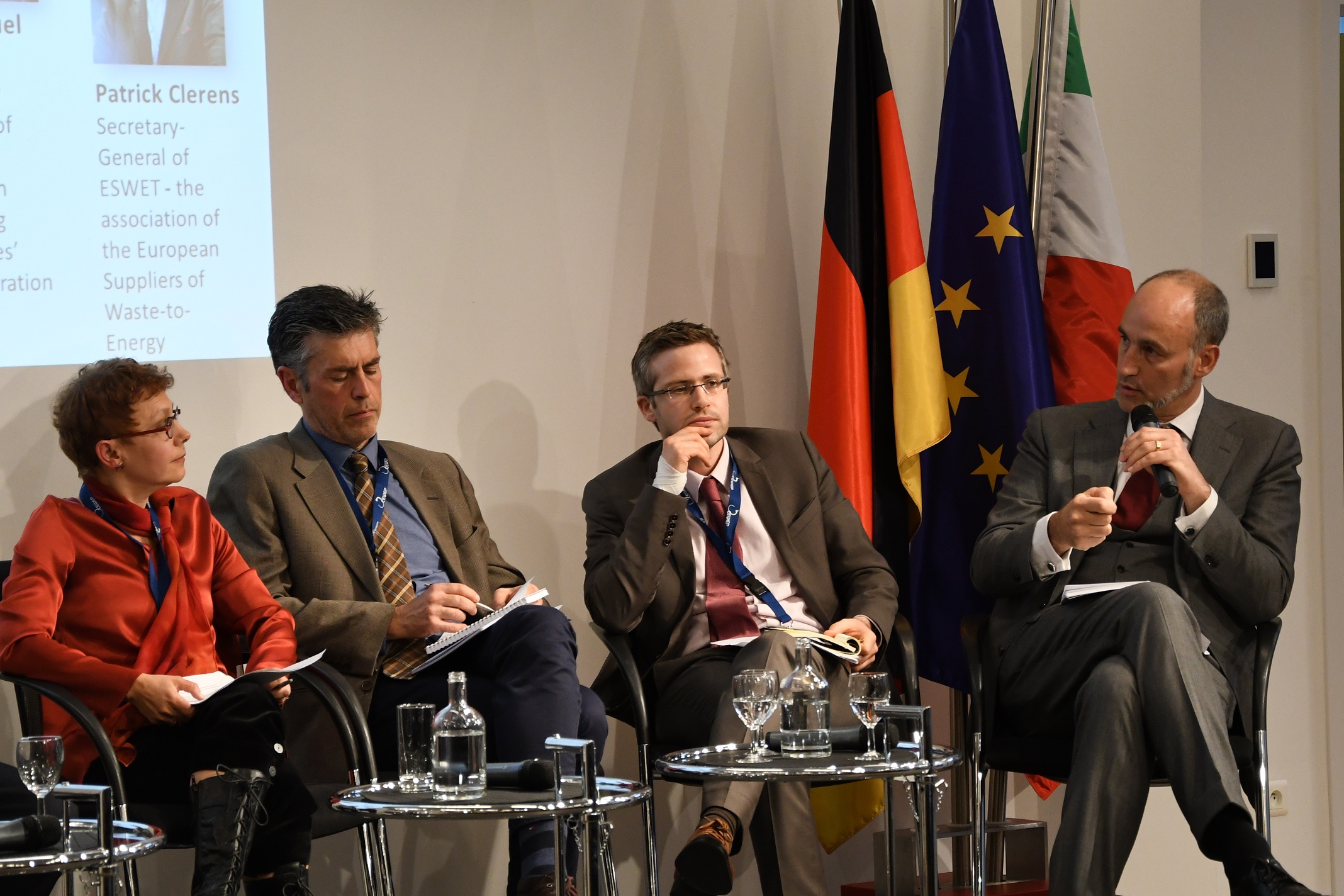 Patrick Clerens, Secretary-General of ESWET explained that the Waste-to-Energy sector has dramatically improved in resource recovery in the last decades and that the society and the institutions should acknowledge that modern Waste-to-Energy plants are contributing to the circularity of resources, in particular through very high energy and material recovery levels. Furthermore, he stressed that today it was possible to recover all bottom ash, including the very fine fractions of metals that are in them, which delivers high value metals such as e.g. gold and copper to smelters for recycling.