LIPOR, Portugal – Campaign for LIPOR Waste-to-Energy Plant's 20 years celebration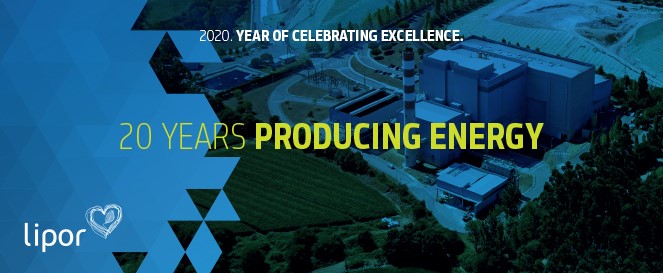 In 2020, LIPOR Waste to Energy Plant celebrated 20 years. More than 7,700,000 tons of waste valorised.
In order to commemorate the two decades, we promoted a Communication Campaign that shows the amount of waste that was treated for those years. Over the past 20 years, over 7,700,000 tons of waste have been produced at LIPOR's associated municipalities.
The goal was to shock and awareness the Citizens and show that we needed three landfills to accommodate all that waste. Thousands of hectares of land would have been squandered to deposit all these quantities. And all these resources would be wasted without any use. So, waste to energy is good in the Integrated waste Management system.
The Communication Plan included:
360º Video (Only in a Portuguese version) with Virtual Reality:
Press Releases
Media Publicity (Newspapers)
Social Media
Waste to Energy Corporate Video (20 Years of Waste to Energy):

Monitorization Book of Waste to Energy Plant
Informative Panels in Waste to Energy Plant
20th Anniversary Event with External Stakeholders
360º Exhibition

FlyBanners
Quizz
Robot
Hologram
Interactive Mupies
Merchandising 3D Printer
360º Video (see above)
Open Day to Community and School Tours
2020 year to celebrate excellence!
Other nominees for the 2nd CEWEP Communication Award:
Belgian Waste-to-Energy, Belgium – 'World Day for Safety and Health at Work' Safety Campaign
ISVAG, Belgium – Popular cartoon character Jommeke and ISVAG join forces
The Award winners will be decided by popular vote during 10th CEWEP Congress in Berlin on 15th June 2023.